10 Culinary Tours To Explore The Country & Its Food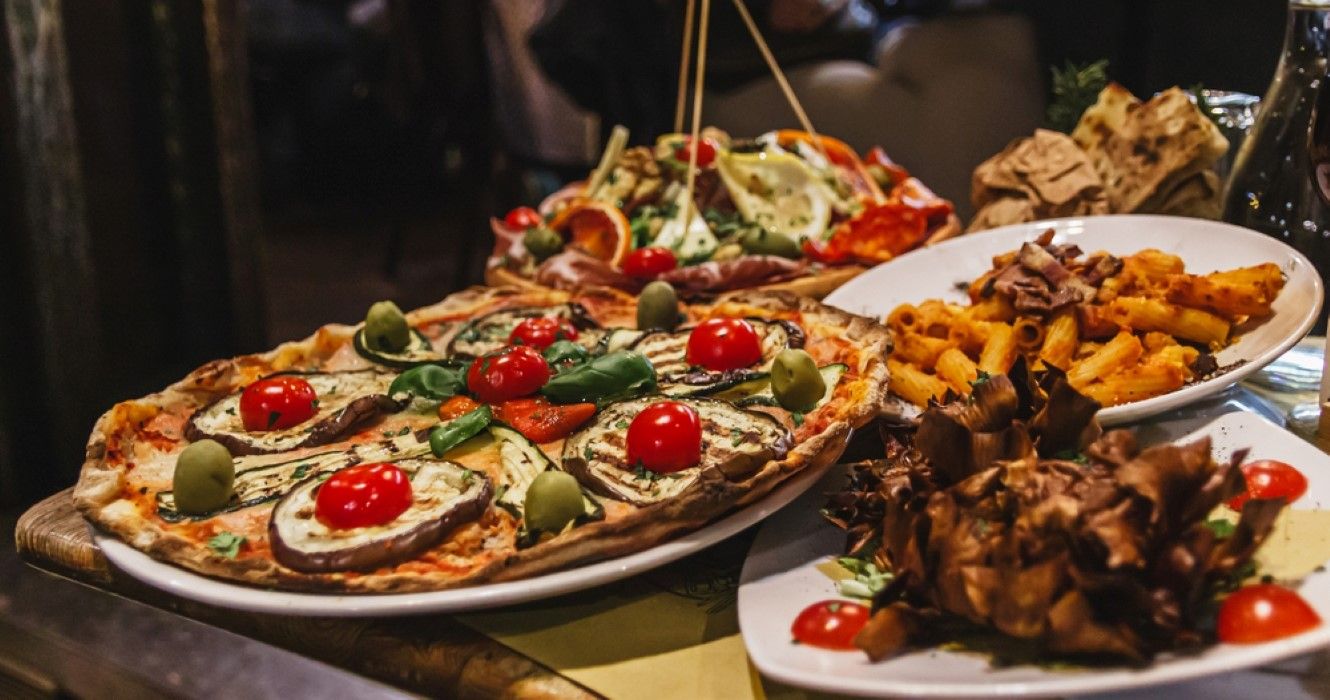 Those who truly want to know Italy in all its cultural, geographical, and social diversity must, at some point, embark on a culinary tour of the country. Start from the north, where the mountainous terrain and farming traditions influence rich, creamy sauces, meaty dishes, and polenta as the mountains open to the wide sea in the south, light oil-based sauces and fresh seafood take precedence. The choice of wines and cheese changes with the produce across the country, as does the region's street food. What better way to get to know Italy than through a food tour (or two)?
Related: Italian Foods That Most Tourists Aren't Game To Try
10
Deep Dive With League Of Travelers
Organized by Roads & Kingdoms — a group with close ties to Anthony Bourdain — the League of Travelers hosts several tours across different countries each year, including different regions of Italy. Insiders with deep knowledge of the region's best food producers and culinary traditions take travelers through Puglia and Sicily over several days and nights in separate tours with stays at farms, vineyards, and villas. Itineraries are filled with wine tastings, chats with cheese producers, private dinners, and meals at the best osterias.
Locations:
Puglia and Sicily
With a focus on taking visitors to local-approved joints that are often overlooked by tourists, Secret Food Tours runs several food tours and wine tastings in Florence and Rome. Rather than just eating pizzas in Naples and ragù alla Bolognese in Bologna, travelers get to taste decades-old balsamic vinegar, see first-hand how fresh pasta is made, sample local cheeses, and dine at traditional cafes.
Cost:
$84 onwards

Locations:
Bologna, Florence, Rome, and Naples
8
Off The Beaten Track With Eating Europe
Eating Europe's food tours through the streets of Rome, Florence, and Naples are for those who like to eat in leisure. Tours cover different areas of a city, with some taking as much as four hours to familiarize visitors with a certain neighborhood. From truffle hunts and food market tours in Tuscany and Florence to night outs in Naples and pasta making in Rome, Eating Europe's tours generally take place in a group of eight to twelve, but they also organize private tours on request.
Cost:
$69 onwards

Locations:
Rome, Naples, and Florence
7
Eat Through Italy With The Table Less Traveled
In a country like Italy, a mere day of eating isn't always enough. The Table Less Traveled takes visitors to the underbelly of Italian food as they navigate through each region over the span of nine days. Tours begin with seafood dinners on the Amalfi Coast, a stop for pizza in Naples, and a train ride to Florence for its hidden treasures with workshops on limoncello making trips to Parmigiano-Reggiano factories in Tuscany and strolls through vineyards in between.
Cost:
$9,460 per person

Destinations:
Sorrento & The Amalfi Coast, Naples, Florence, and the Tuscan Countryside, Emilia-Romagna
6
Something For Everyone With Tasty Tours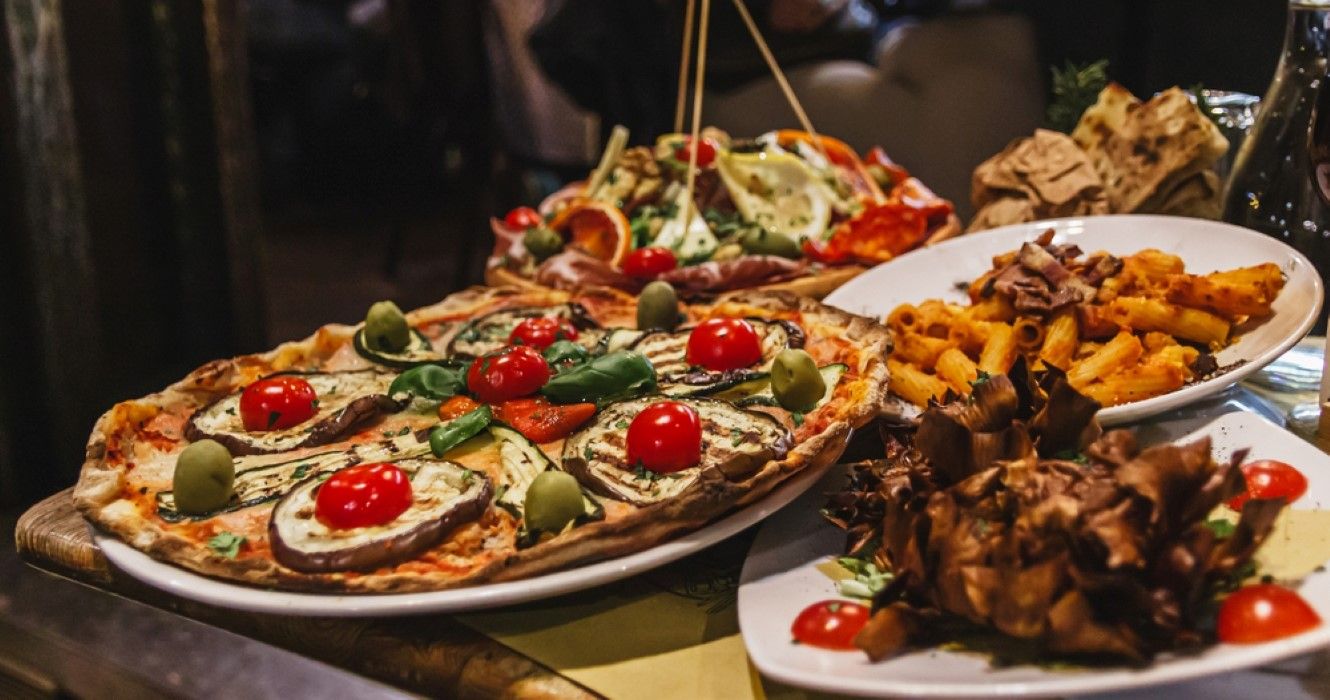 Italian food in Rome
Tasty Tour is a group that operates only in Italy, with a variety of different food excursions across Rome, Venice, Florence, and Naples. Travelers can sign up for daylong tours that go through the food markets, eateries, and street food hubs of Rome, the fish markets, Jewish ghetto, and bars of Venice, or evening food and wine tours across Sorrento and Florence's gourmet restaurants.
Cost:
$44 onwards

Locations:
Rome, Venice, Florence, and Naples
5
Eat With Elizabeth Minchilli
Elizabeth Minchilli's move to Italy from the U.S. was originally meant to be a brief stay while she worked on her dissertation on sixteenth-century garden architecture. Decades later, she lives in Italy full-time, where, along with her daughter Sohpie, the duo host daylong market tours and weeklong tours in different regions of Italy. The mother-daughter duo hosts regular tours across Pugia, Umbria, Parma, and Sicily while occasionally bringing other experts and insiders on board to lead the group with them. The only word of advice? Their weeklong tours tend to sell out very quickly.
Locations:
Rome, Umbria, Sicily, Abruzzo, Parma and Puglia.
4
The Best Of Street Food With Streaty
Italy has plenty of sit-down osterias and trattorias, but some of the best Italian food is hidden inside the streets of its busiest cities. Streaty takes visitors through these streets in search of the best street food that the area has to offer. Visitors can take their pick between brioche col gelato (ice cream sandwich) in Palermo, crispelle (fried dough) in Catania, or fried zucchini flowers and mozzarella in Naples — there's much to eat on Streaty's tours.
Cost:
$52 onwards

Locations:
Palermo, Catania, Naples, Florence, Venice, and Taormina
3
Eat Like A Sicilian With Sicilian Food Tours
There's no doubt that exciting culinary delights await all over Italy but if there was one region to narrow down on, Sicily is a worthy contender. From light seafood pasta, Sicilian pizzas, and fried arancini to creamy cannolis and granita with brioche for breakfast — Sicily is a treat for food lovers, and few tours know the region better than Sicilian Food Tours who organize both one-day and seven-day trips.
Cost:
One-day tours begin at $130, and seven-day tours begin at $$3,379

Location:
Sicily
Related: 10 Best Restaurants For A Romantic Dinner In Sicily
2
The Backstreets Of Palermo And Naples With Culinary Backstreets
Culinary Backstreets' tours focus on the traditional culinary life of Naples and Palermo, taking visitors to all the haunts frequented by locals and the best family-run restaurants located in the backstreets of Naples and Palermo. Tours through the alleys of Naples and the markets of Palermo take place over five hours in groups of two to seven.
Cost:
$135

Locations:
Naples and Palermo
1
The Italian On Tour For The Gluten-Free Foodies
Fresh Foccacia, crisp fried bread, wood-fired pizza dough, and carb-laden pasta: as delicious as it all sounds, eating in Italy can be a nightmare for foodies on a gluten-free diet. The Italian On Tour run by an Italian-Canadian couple, however, is more than happy to make their seven and ten-day tours through Italy suitable for gluten-free diets. Dine at the country's best restaurants, meet expert wine producers, walk through farms and olive groves, and stay at four-star boutique hotels — all without worrying about gluten hiding in the food.
Locations:
Travel all over Italy on seven and ten-day tours