Culinary tours are trending nationally. Here's where to find them in Baton Rouge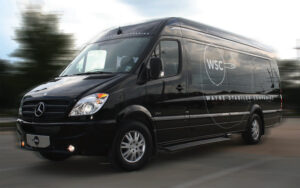 Some travelers consider architecture or souvenirs the highlights of visiting a new place. But for an increasing cohort, food is the biggest attraction.
Culinary tourism is growing in popularity around the world, and interest in guided food tours is expected to increase more than 16% per year over the next decade.
Baton Rouge businesses are getting in on the trend, marketing it to locals and visitors alike.
Red Stick Spice Co. and owner Anne Milneck have long been known for delicious hands-on cooking classes and demonstrations. She loves sharing food, so in 2022, she teamed up with neighboring restaurants to give people a new and different experience: supper strolls.
Several supper strolls were hosted last year, all on Wednesday evenings, giving attendees a taste of area restaurants and food businesses. The strolls started guests at Reginelli's Pizzeria for an appetizer and a warm welcome. JED's Local Po'boys served a main course, and the evenings ended at Red Stick Spice for a dessert and after-dinner sip. Guests were presented a little hands-on action and got to bronze their own baked Alaska dish. 
"I just have great neighbors," Milneck says. "Mid City has certainly taken off, and we wanted to remind folks that we are here. It's a different, fun way to grab dinner on a Wednesday night."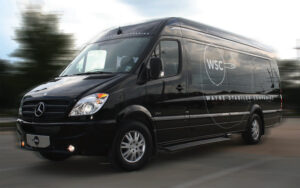 Milneck says the restaurants are teaming up once again to offer these strolls this year, too, with details soon to be announced.
Across town, Wayne Stabiler Companies has invested in two traveling vans that offer rides to and from its restaurants. Groups can travel to and from the Little Village; Stab's Steak & Seafood; Stab's Prime Steak and Seafood; Sammy's Grill Highland; or Palermo Ristorante. 
"It's not just a ride," says Melvin Hardnett, a concierge of the traveling vans. "It's an experience. It's the start of your evening. They get in that van for music and fun."
The vans were purchased to give restaurant guests a safe, affordable and entertaining way to travel. After making a reservation with one of the restaurants—or several, for those interested in tasting dishes at more than one restaurant—a group of eight or more can call Hardnett to set up the evening's transportation plans. One van fits eight passengers with executive seating and captain chairs, and the other van fits 15 passengers with row seating. Both offer leather seats, TVs and bluetooth capability for guests to enjoy their choice of music. 
Drivers can even drop off guests at a bar, night club or casino after dinner and then bring them home (for an additional fee). The vans can pick up guests as far as Lafayette and New Orleans and bring them to Baton Rouge.
For those who prefer a guided bus tour, Red Stick Adventures has been taking people around the town since 2009. In 2015, it welcomed a new opportunity to learn the culture: the "All About Baton Rouge Food Tour." The tours give guests a taste of Baton Rouge through the stomach, along with unique stories and history behind the dishes and restaurants. 
"It is a culinary treasure," says Susan Miles, creator of All About Baton Rouge Food Tour and co-owner of Red Stick Adventures. "An experience that even our local folks have enjoyed: full of new knowledge and full bellies."
Because vacation calories don't count, she suggests attendees eat a light breakfast and put on stretchy pants they'll have plenty of room to indulge. Groups of five or more are welcome to hop on its microbus to discover five or more restaurants that helped shape the city. The company is partnered with restaurants all over Baton Rouge, with a focus in Mid City. It recently began touring in Denham Springs, as well. 
Several of the food stops include shopping opportunities for guests to bring home local spices, oils, jewelry, libations and more.
"The inspiration for our food tour was creating a tour that spoke to a wider group of people," Miles says. "Because above all, people have to eat."
---
Where to find food tour experiences around town
---
Red Stick Spice Co.
Each stroll welcomes 12 guests at $75 each. Booking will be available under the "Cooking Classes" tab on the Red Stick Spice website closer to the summertime. Be sure to keep an eye out for dates, because all of the past strolls were sold out. 
Wayne Stabiler Companies
The vans traveling to and from the company's restaurants are first-come, first served. Call Melvin Hardnett at (225) 328-1223 for booking. Any pick-up and drop-off in Baton Rouge is set at $25 a person, plus gratuity. Fees increase for pickups outside of town or for those who want to add additional stops, such as a bar or night club. There is however, an additional $100 biowaste fee if an ill or over-served passenger misses the provided bucket during the ride home from a bar. 
Red Stick Adventures 
The All About Baton Rouge Food Tour prices are based on age. Children's tickets are $49 and adults' are $69 (subject to change). Booking is available on the Red Stick Adventures website.