Food Tours, Local Eateries, & Happy Hour Specials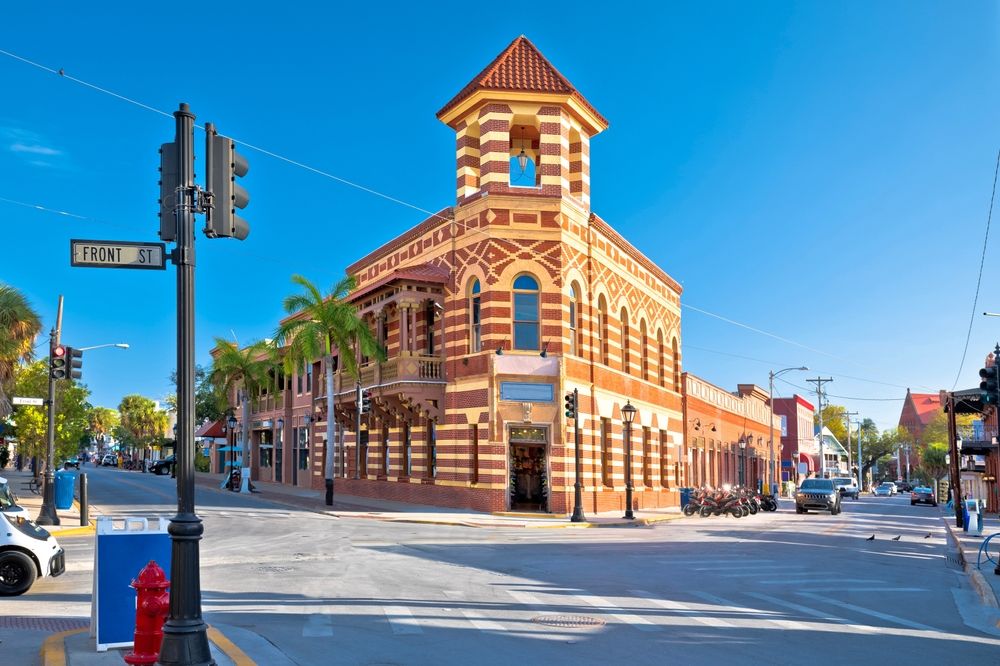 Located at the southernmost point of Florida, Key West is renowned for its tropical weather, crystal-clear waters, and vibrant nightlife. But one aspect that often goes overlooked is its food scene, a delightful fusion of Caribbean, Cuban, Italian, and Southern flavors.
Key West is a paradise for foodies and adventurers alike, with numerous food tours and happy hour specials that are perfect for those who want to savor the unique flavors of the island. Visitors can embark on a food tour to explore the hidden culinary gems of Key West, where they can taste Cuban sandwiches, conch fritters, and key lime pies while learning about the history and culture of the island.
After indulging in the local cuisine, visitors can explore the lively bar scene, which offers everything from craft cocktails to beachside margaritas. Whether someone's a foodie, a cocktail connoisseur, or simply someone looking for a good time, the food scene in Key West is a must-see destination for any traveler.
Where Are The Best Places To Eat On Duval Street?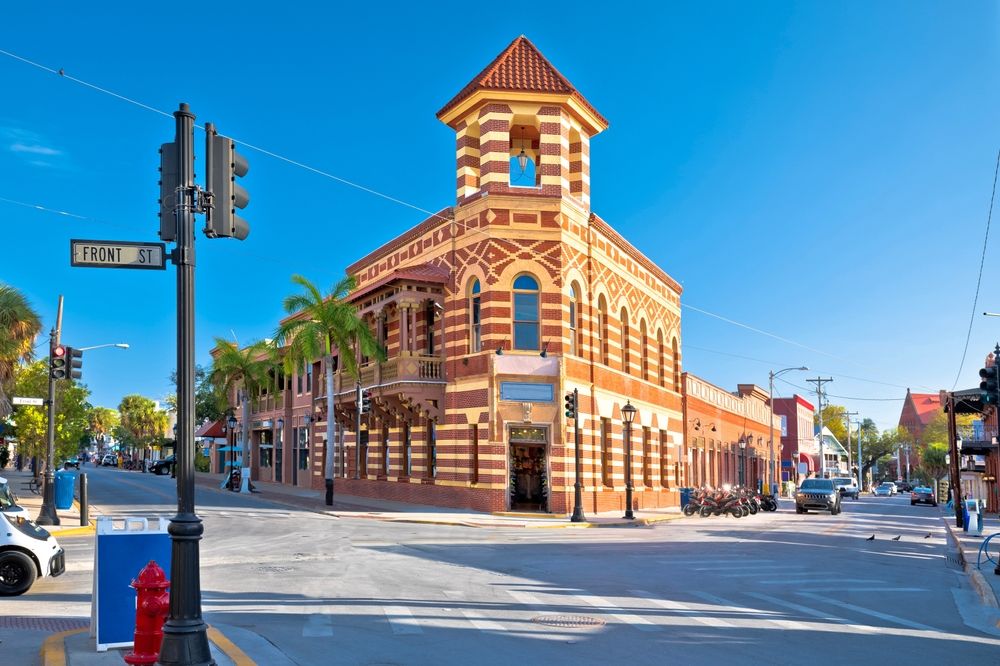 Key West's famous Duval street, South Florida Keys
Duval Street is packed with great restaurants.
Visitors can experience Cuban, Italian, and Caribbean food on Duval Street.
For those traveling to Duval Street in Key West, Florida, there is plenty of food to taste. Since this is the southernmost tip of Florida, travelers can expect a fusion of global cuisines, including Cuban food, Florida favorites, and delicious Caribbean dishes. Duval Street is where all these food genres meet and become a must-experience stop for anyone hungry. There are many places to dine throughout Duval Street in Key West, which range in price, atmosphere, and pricing.
According to various lists of best restaurants, here are the ones everyone should check out:
Martin's
Banana Café
Blackfin Bistro
La Te Da
Kaya Island Eats
Willie T's
La Trattoria Restaurant
Antonia's Restaurant
Of course, these are just a few of the countless restaurants one can enjoy while walking up and down world-famous Duval Street. Depending on the time of year, there will also be festivals, live music nightly, and different specialty menus for holidays and events.
Related: From Coast to Coast: Exploring the Top 10 U.S. Destinations to Visit in March
One of the main draws for people to Key West is Duval Street, so why not also grab a bite to eat? This section of the island never goes to sleep, so it's possible to be out far past midnight at nearby bars, nightclubs, and in the street. Furthermore, Italian cuisine and seafood are a major staple along Duval Street, so those with that flavor palette are in for a special treat. That goes to show that key lime pie isn't the only food the Florida Keys are known for.
Where Are The Best Places For Happy Hour On Duval Street?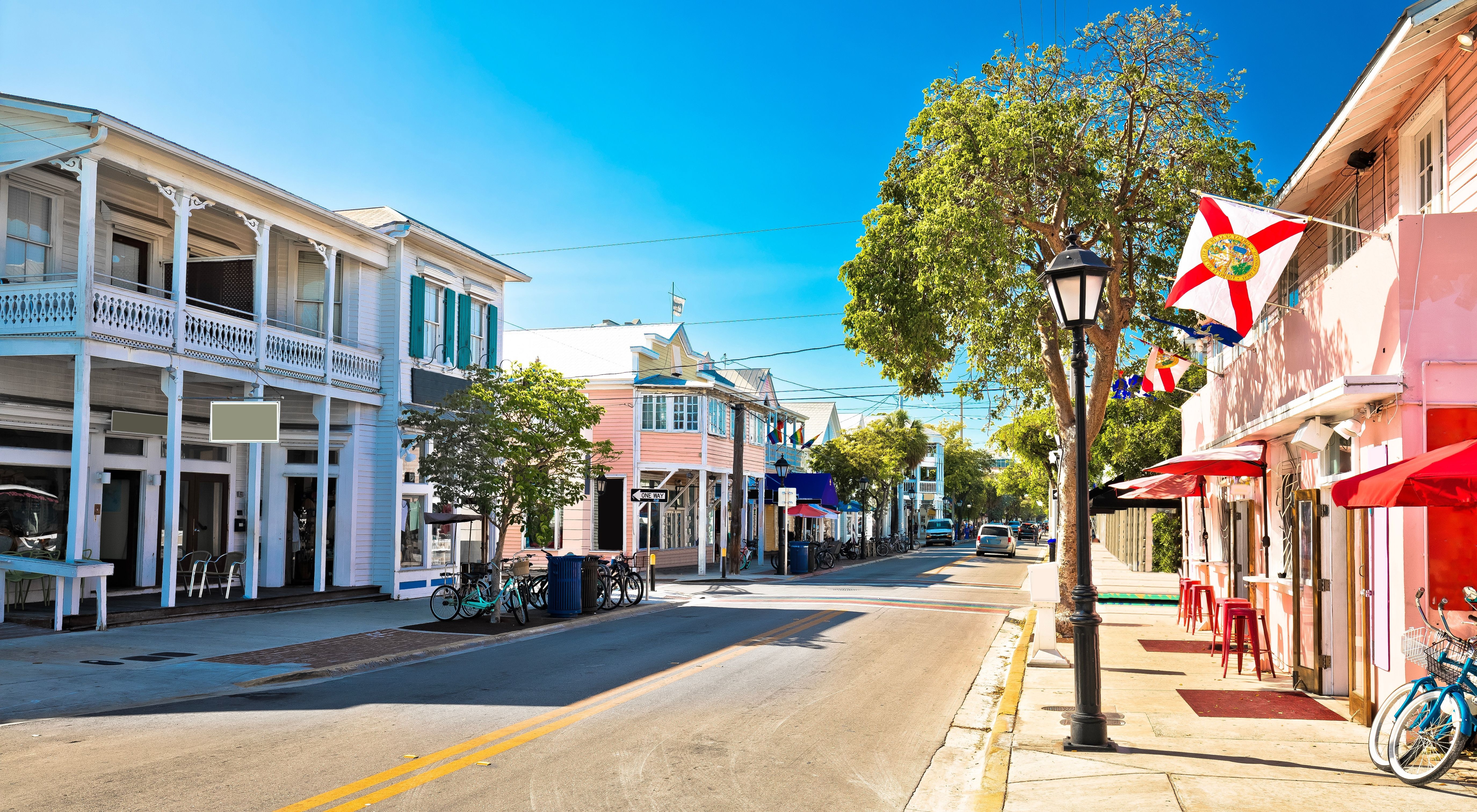 A photo of the famous and fun-filled Duval Street, Key West, Florida 
There are nearly 43 bars on Duval Street.
Most restaurants participate in a happy hour event/special.
Key West, specifically Duval Street, is the place to be when traveling through southern Florida. On top of an already impressive selection of restaurants across the central strip, visitors can also experience 43 different places to grab a drink, with many offering a happy hour.
Once someone makes their way onto Duval Street, there are plenty of options for specials and happy hour. According to past visitors and local people in the know, here are several top restaurants on Duval Street where a visitor can catch a great happy hour while strolling along Duval Street:
Rick's
When: Fridays: $5 martinis
Tuesday Boozeday: $6 drinks for $8, and Jager is $4 all-day
Virgilio's
When: Monday Nights
Event: $5 Martini Monday
Aqua
When: daily from 2-6 PM
Event: $5 drinks, $3.75 domestic beers
Bagatelle
When: daily from 4-6 PM
Event: 1/2 price drinks, $5 tasting plates
Related: The Best Beaches In The Florida Keys, Officially Ranked
Of course, almost every restaurant on Duval Street will likely offer some special, depending on the time of the year. Spring break is prime time in Key West, so people can expect the best options for happy hour and deals for their daily food and beverage during this period.
However, this tourist hot spot offers a great selection of daily and nightly happy hour drinks and food and sometimes includes live music throughout the year. Plus, South Florida is also filled with iconic hotel bars to explore, so the happy hour doesn't need to end on Duval Street.
While at a restaurant on Duval Street, don't be afraid to ask if they have a happy hour or similar promotion. Most restaurants on this world-famous street offer deals between certain afternoon and evening hours.
Can You Take A Food Tour Through Key West?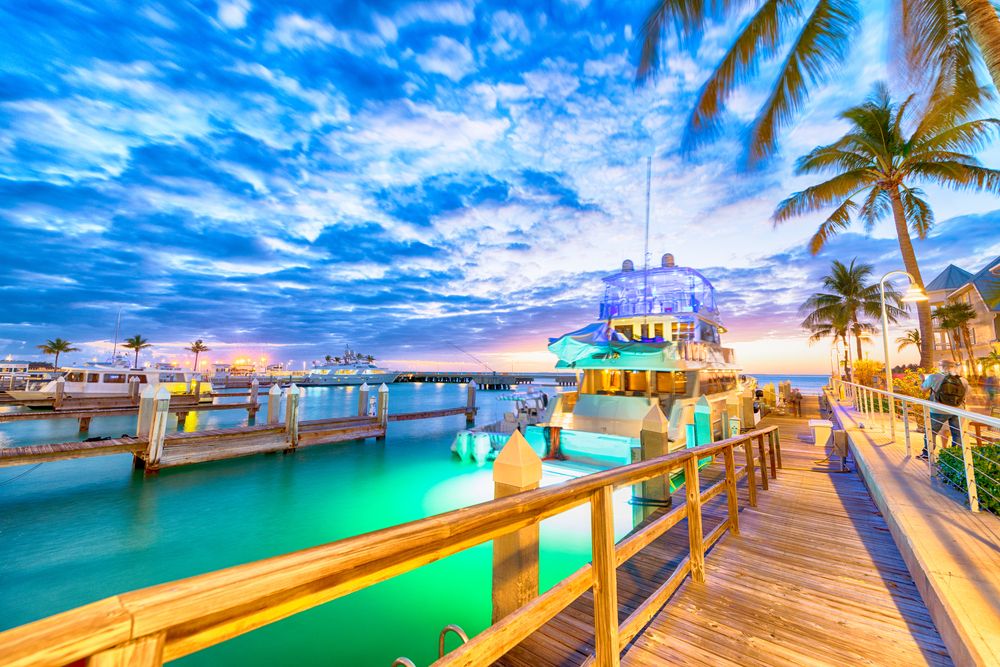 Sunset over Key West, Florida, from the wooden bridge at the port
If someone going to Key West wants to explore the city's tastes, various food tours include Duval Street and other popular locations and landmarks. Generally, anyone traveling to Key West can adventure throughout the island, grabbing a bite from the endless selection of restaurants, bars, and one-of-a-kind pop-up eateries and food stalls. But taking a specific food tour could be the ideal way to eat one's way through Key West.
Here are the names of a few Key West food tours on Tripadvisor that have great reviews from previous attendees:
Key West Southernmost Food and Cultural Walking Tour: $88.68 per adult
Key West Craft Cocktail Crawl: $93.68 per adult
Hemingway Food and Walking Tour: $99.00 per adult
Key West Walking Tasting Tour with Secret Food Tours: $96.96 per adult
Key West Historic Seaport Food Tasting and Cultural Walking Tour: $88.68 per adult
Key West Sunset Bite, Sip & Stroll Audio Tour: $9.99 per adult
Again, there are various options for food tours and experiences in Key West. If food isn't enough for an adventure or someone wants to continue the party, the infamous 'Duval Crawl' may be another stop on the itinerary. This is a bar-focused tour, where visitors can walk up and down Duval Street, experiencing the nearly 43 bars currently situated on the city's main drag.
Don't be afraid to try something new each time everyone heads out of the hotel, as Key West and Duval Street have enough food to feed the whole family!
Once the group is finished eating, there's also an amazing tour wherein they can climb to the top of Key West's lighthouse, which could be a great way to get active during a vacation and soak up some spectacular views unseen from the ground.