Look: Erin Andrews' Food Take Going Viral Today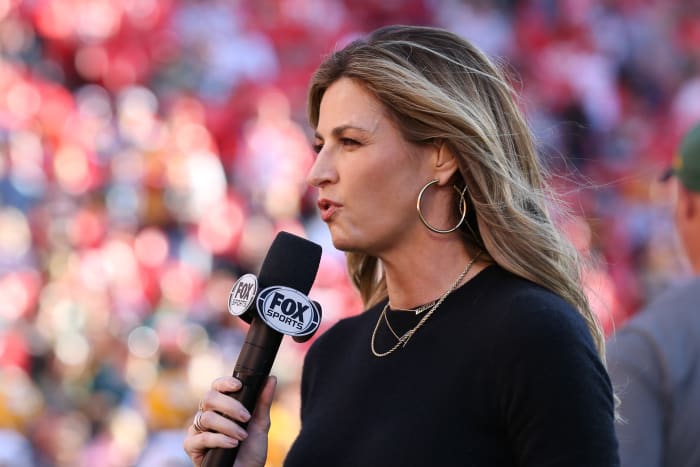 Dan Orlovsky might be ESPN's master of weird food takes, but over at FOX it appears that particular title belongs to Erin Andrews.
During a recent edition of Calm Down with Erin and Charissa, Andrews and Charissa Thompson began debating what the best type of jelly is between strawberry and grape. While Thompson made the bolder declaration that grape jelly – traditionally used on PB&J sandwiches – is gross, Andrews said that she's not picky and just doesn't want mixed fruit in her jelly.
"Strawberry or grape jelly? I actually don't care. I'm not choosy on this… I think it's the gross mixed fruit one that's always left (at restaurants). I don't want that. Why are you putting that on my tray?" Andrews said. 
The clip is going viral with several thousand views since yesterday. But the majority of fans seem to be with Thompson on this one. Just about everyone is arguing for the superiority of strawberry jelly over grape:
"@CharissaT you are absolutely right! Strawberry or Raspberry as well, but raspberry is go to for sure," one user replied.
"Grape is like the "Walmart" of jellies. Strawberry is definitely the "Target" of the jellies!" wrote another.
"I'm with @CharissaT. LOVE Strawberry!!" a third wrote.
Grape jelly might be the old guard of jellies, but strawberry and raspberry are clearly on the rise among the people.