Restaurants crippled by COVID seek extension to repayment of CEBA loan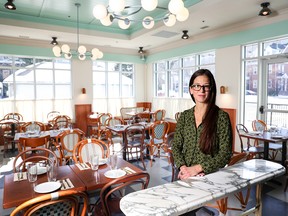 Facing inflation, labour shortages and a pandemic hangover, restaurants are struggling to repay the CEBA loan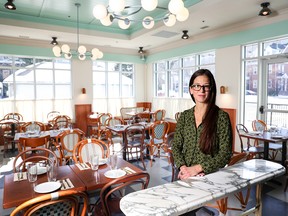 Article content
The Canada Emergency Business Account was a life-preserver for many restaurants and bars during the pandemic, as many were effectively shut down or forced to pivot their business model on the fly.
Article content
Now, Restaurants Canada is seeking relief from that relief — a three-year extension to repay the loans.
Article content
Leslie Echino, owner and operator of three Annabelle's Kitchen locations in Calgary, received $180,000 in repayable loans through CEBA, aid that was critical to staying afloat amid lockdowns and health orders. On Dec. 31, repayment of the loans will become due.
Article content
"Hopefully numbers stay strong through spring and summer for all locations so we can pay that back . . . but that's going to definitely wipe out the bank accounts for two of the locations," she said.
Annabelle's entered the pandemic debt free, but now has more than $500,000 in red ink.
Repayment of CEBA has become difficult over the past 16 months in the face of inflation, workforce shortages and a sector that is still struggling to recover from the pandemic. The latest blow is the federal beer, wine and spirit excise duty is set to jump by 6.3 per cent on April 1, the largest increase in more than 40 years.
Article content
Annabelle's Kitchen in Marda Loop has actually performed quite well, as loyal customers rallied around it throughout the past three years. This location, which opened six months before the pandemic, largely kept the other two restaurants from going under and will have no trouble paying back its $60,000 loan.
Article content
Stephen Avenue locations suffering
The other two locations are a different story.
The two Stephen Avenue establishments — which includes a full service restaurant and a small 400-square-foot lounge called Bar Annabelle — have been hammered. They are only back to 50 to 60 per cent of pre-pandemic numbers.
"For two and a half years, I don't even think we were able to open the door," said Echino.
Bar Annabelle was particularly challenging to open due to its small size and customer concerns over the spread of COVID. She said it was open for about 10 days during the pandemic, usually just for private events.
Article content
The bills, however, did not stop.
With business slow to return to the downtown, their recovery has lagged.
Calgary restaurants find reservation fees effective in curbing no-show losses

'Inflation is the biggest problem': Calgary restaurants face dwindling profits, rising food costs
"I think we all can see it with our own eyes that downtown has not bounced back as quickly as neighbourhoods," she said.
Echino also took on debt through the Highly Affected Sectors Credit Availability Program, which was available for small- and medium-sized businesses that had a 50 per cent or more drop in revenue due to COVID-19. HASCAP offered loans between $250,000 to $1 million to cover operational cash flow and carries a four per cent interest rate, repayable over 10 years.
Article content
Ernie Tsu, president of the Alberta Hospitality Association, said an extension would be welcome news for the sector. He said while some restaurants are set to pay it back on the current due date, many are not.
"The majority of our restaurants are still trying to fight back out of the last two years of debt and, coupled with the CEBA loans, it's a lot," he said.
Businesses were eligible to apply for up to $60,000 in repayable loans through CEBA, and 898,271 businesses across all sectors did so. The federal government approved $49.2 billion in total funds through CEBA.
According to Restaurants Canada, an advocacy group for the food-service sector, 83 per cent of table service restaurants and 56 per cent of quick-service restaurants received a loan through the program, though 20 per cent will not be able to repay the loan in part or at all by the deadline.
Article content
Restaurants Canada is lobbying the federal government to include provisions in its budget due out on March 28 for a repayment extension.
Currently, if CEBA is not repaid by the end of 2023, five per cent annual interest kicks in. There is also debt forgiveness criteria attached to CEBA of up to 25 per cent on the first $40,000 and 50 per cent on amounts between $40,000 and $60,000 if a certain portion is repaid before Dec. 31.
Restaurants Canada said they are not looking for a straight extension, but rather a trade-off on the forgivable portion with a reduction of five per cent every six months, creating an incentive to pay back the loans as quickly as possible.
Mark von Schellwitz, vice-president of Western Canada for Restaurants Canada, said 64 per cent of its members have had to cut back operating hours due to the labour shortage — pegging the current job openings at 18,000 in Alberta.
Article content
He noted labour costs have increased 12 per cent, food costs are up 15 per cent and insurance has jumped 20 per cent, while rent, taxes, interest rates and utilities have also spiked.
"Pre-pandemic, on average, you had about 13 per cent of restaurants that were not profitable or just barely breaking even. That exploded to well over 40 per cent now," said von Schellwitz. "Without generating that revenue, it's making it really difficult to repay those loans on time."
He added 13,000 restaurants have been shuttered since the start of COVID and one-in-four independent dine-in restaurants are not expected to recover, numbers that would have been much higher without CEBA.
Twitter: @JoshAldrich03