Savory oatmeal is the latest viral food trend to put a twist on the breakfast staple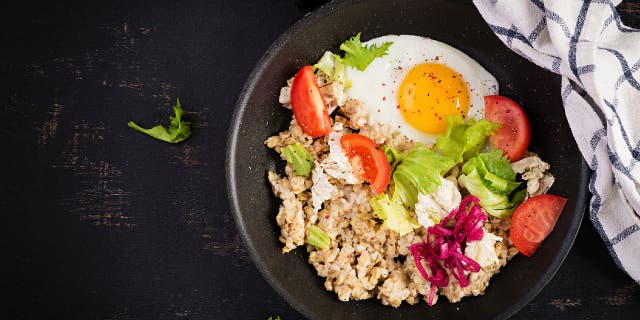 Explorative foodies in the U.S. are trading in sweet oatmeal for savory oat dishes that can be eaten for breakfast, lunch or dinner.
In recent weeks, food bloggers, professional cooks and general oatmeal lovers have been sharing "savory oatmeal" recipes on various visual-focused social media platforms including TikTok, Facebook, Instagram, Twitter, YouTube and Pinterest.
"Savory oatmeal is oatmeal that isn't made to be sweet," Jasmine Mitchell of Belleville, Michigan, a viral video creator and pastry chef at J.Carmel's Bake Goods told Fox News Digital.
BAKED OATMEAL IS TIKTOK'S LATEST FOOD TREND: HERE ARE 3 VIRAL RECIPES TO TRY
The trending style of oatmeal is typically made with a light vegetable or chicken broth, which provides a "creamy oatmeal base," according to Mitchell.
Spinach, fried eggs, soy sauce, oyster sauce and fish sauce are common toppings savory oatmeal makers are adding to their dishes, Mitchell added.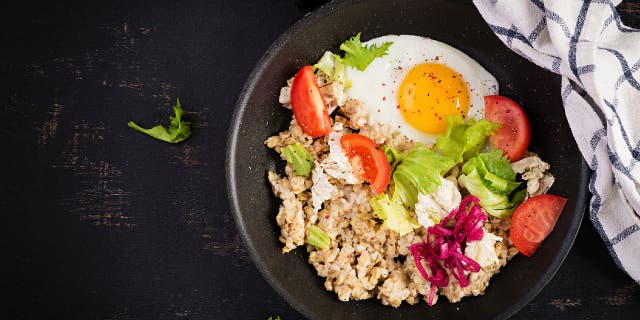 Social media commenters have compared the savory oatmeal trend to the savory grits, creamed wheat and porridge recipes that are popular in the southern U.S. and other regions.
Others have drawn comparisons to the rice porridges that are prevalent in East Asia, including China's staple dish congee, Japan's staple dish okayu, South Korea's staple dish juk, Taiwan's staple dish giam mue, Hong Kong's staple dish zuk and Mongolia's staple dish bantan.  
"Savory oatmeal is the default in places such as China and many other parts of the world where the last thing they add to oatmeal is sweetness," Aron Solomon of Westfield, New Jersey, a chief legal analyst and head of strategy at the marketing agency Esquire Digital, who formerly lived in Beijing and routinely comments on the food industry, told Fox News Digital.
HASH BROWN AVOCADO TOAST RECIPE FROM TIKTOK UPGRADES A BREAKFAST FAVORITE
"The reason [savory oatmeal] works so well and is trending on various social sites is that oatmeal is the perfect foundation for a home cook to use as their canvas," Solomon said. 
"Sharp cheese, for example, has not only the perfect consistency for steel-cut cooked oatmeal, the umami and saltiness bring out the best in the oats," Solomon added.
Yelena Wheeler of Los Angeles, California, a registered dietitian nutritionist at the Measurement Instrument Database for Social Sciences (MIDSS), a health and wellness group, told Fox News Digital that savory oatmeal and porridges "seem to be renaissance food concepts that predate our time" and have been "very common food staples in various cultures for centuries."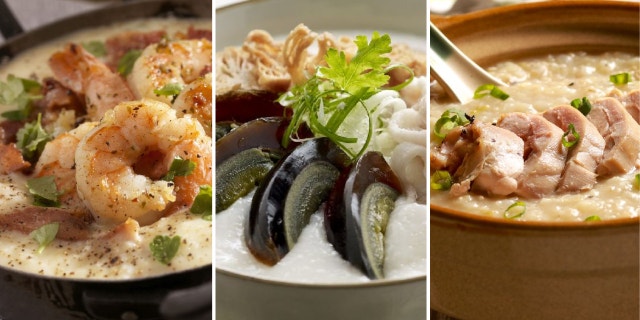 Savory oatmeal is an "incredibly versatile" dish that lets people create various flavor combinations with their favorite ingredients, according to Wheeler.
"It provides the perfect combination of fiber, protein and fat, which can assist in stabilizing blood sugar, maintaining satiety and ultimately assisting in weight loss and maintenance," she continued. "So, ultimately, savory oatmeal is a retro food that is making a comeback in the mainstream now."
PERK UP! HOW TO MAKE COFFEE WITHOUT A COFFEE MACHINE 
As to why savory oatmeal is trending now, Wheeler said the dish could be seen as a comfort meal during cold winter months to "soothe the soul." 
"It has been a fairly rough two years for a lot of us, and a warm bowl of nourishing nutrient-dense food is feeling like a great big hug from grandma these days," she said.
Wheeler added that social media users are likely getting enjoyment from all the savory oatmeal recipes they're creating, much like the ongoing charcuterie trend.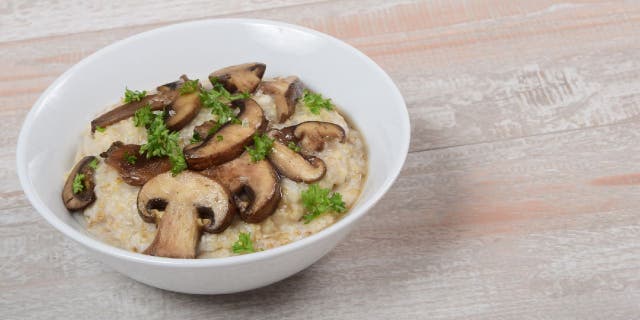 Does the rise of savory oatmeal mean sweet oatmeal is boring or out of style? The short answer is no.
CLICK HERE TO GET THE FOX NEWS APP
"There will always be a place for overnight oats, as made popular by the Paleo and CrossFit crowd. Even simple breakfast oatmeal with fruit in it will always have a place," Wheeler said. 
"However, savory oatmeal is coming into light currently as a new simple savory meal to make, when you are trying to limit the sweets and concentrating on calorie density,' she added.
Social media users who have recently discovered savory oatmeal on TikTok have mostly left positive feedback, though some are on the fence.
"I have NEVER heard of savory oatmeal and now I have to make this!" A TikTok commenter wrote under a savory oatmeal video posted by Chef Moïse, a personal chef and recipe creator who operates in Pennsylvania and New Jersey.
"I always add leftover quinoa to savory oats *chefs kiss,*" another commenter wrote.
FOLLOW US ON FACEBOOK FOR MORE FOX LIFESTYLE NEWS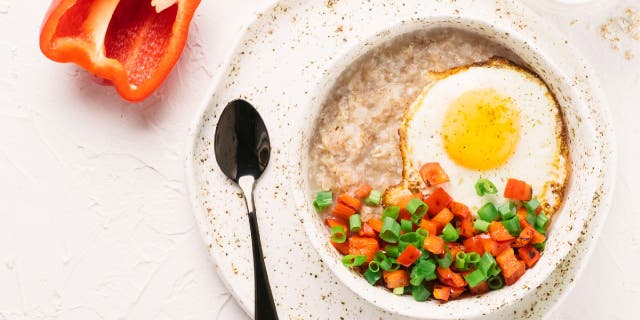 "Oatmeal is so good but I could never eat it savory," one TikTok commenter wrote under a savory oatmeal video posted by Emma Kowiak, who uses the app as a "TikTok diary of things" she eats.
"Don't knock it until you try it," Kowiak replied.
"Are they actually good?" another commenter asked. "I wanna try but I'm scared."
CLICK HERE TO SIGN UP FOR OUR LIFESTYLE NEWSLETTER
Kowiak wrote back, "I was scared too at first but yesss so good."