What Happened To Chef Adrian Martin After Season 6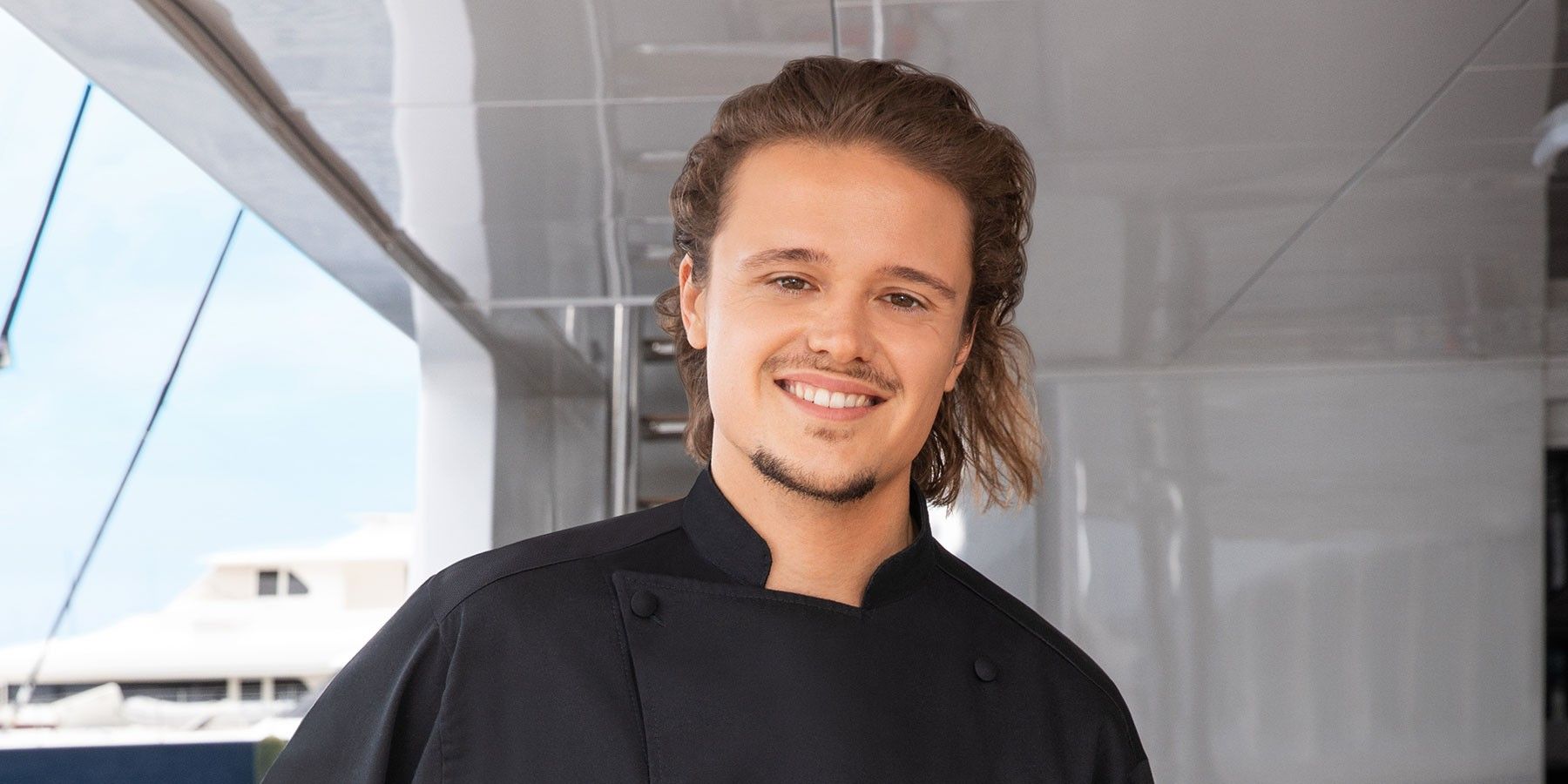 Adrian Martin is a Below Deck season 6 alum. After the show, he's enjoying life. He is also continuing to hone his impressive culinary skills.
Adrian Martin appeared on Below Deck season 6 as the chef, and it's time to share information about his life after the nautical reality series. During his time on the Bravo series, Adrian was a breath of fresh air to his crewmates, especially chief stew Kate Chastain, who left the show. There is a stereotype that chefs are usually quite neurotic and difficult to work with, but Adrian was always very calm. He would often practice yoga in his room before beginning his workday. This allowed him to feel more centered and not get overwhelmed by his job.
Even though Adrian was a lot more composed compared to other chefs, he did have his flaws. New third stew Laura Betancourt found Adrian to be a bit inappropriate at times. He would often make tasteless, sexually charged comments towards Laura, which she did not appreciate. She revealed in her confessionals that they made her uncomfortable but she didn't tell Adrian (who worked with bosun Chandler Brooks) to stop until the end of the season. When Laura finally confronted Adrian, he did apologize. He wished she would have shared her feelings with him sooner.
Related: Below Deck Meltdowns That Fans Will Never, Ever Forget
Since leaving the My Seanna yacht after season 6, Adrian from Below Deck has continued working as a chef. The former reality star began offering private dining experiences to clients who hired him to cook for them. During the season 6 reunion, Adrian shared that he planned to find a place to stay in New York City after he was hired as a private chef (via Showbiz Cheat Sheet). However, after several months of working in the Big Apple, his contract ended. Adrian needed to pivot, so he decided to offer his services to other clients. Adrian, whose predecessor is Chef Matt Burns from Below Deck season 5, briefly returned to Saint Martin, where he grew up. Later, he announced that he would be going on a culinary tour across the USA in February 2020. However, his plans were put on hold due to the COVID-19 pandemic.
After restrictions began to lift a little last year, Adrian began doing some more private cooking here and there. Adrian shared a number of delicious dishes on his Instagram page throughout the COVID-19 pandemic. He even worked on a yacht as a chef in Florida and Saint Martin back in February 2021. Later on, in April, Adrian worked on another yacht as a private chef in Medford, Oregon. Since then, Adrian (whose former costar Kate from Below Deck admitted she would return for more money) has settled down in Oregon while he works there. As for his romantic life, Adrian may have dated two women in the past couple of months, according to his social media. However, it's possible that these women are just friends. Adrian may also be in a band as he has the Kismet Macrame Records Spotify and Instagram linked in his social media bio.
Since leaving Below Deck, Chef Adrian has been living a calm, quiet life, traveling throughout the USA. He continues to work as a chef despite the COVID-19 pandemic and has clearly made the most out of such a hectic year. As for a return to the Bravo series, it seems Adrian is content with where he is at right now.
Next: Below Deck: What We Know About Chef Ben Robinson's Dating History
90 Day Fiancé: Cast Members Accused Of Being Passive-Aggressive
About The Author